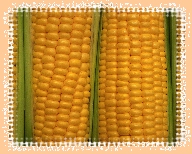 Cookbooks On/Line Database Search Registration

Registration for the Cookbooks On/Line Database Search is free and without obligation. Before you receive your activation code, however, we need just a little information about you. Please note that, other than your email address, all fields are optional. For details on our privacy policy, please view our privacy statement.


---
Please tell us a little about yourself:
---
Already registered? click here:I'm already registered!
Already registered but forget your user name or password? We can email them to you! Go to the password retrieval site.
Questions? eMail us at: dbquestion@cookbooks.com

Go to the Cookbooks On/Line Home Page
Copyrightę 1996-2000 All rights reserved Cookbooks On/Line, Inc.

Cookbooks On/Line is a registered trademark of Cookbooks On/Line, Inc.